---
And so it begins: The Top Songs of 2011 - Part One!
Yeah, I know 2011 is over and we're a few days into 2012.  What of it!?  these lists are hard to make!  They take time, which is something I didn't have much of over the Christmas/New Years holiday week of debauched extravaganza-ing.  But don't worry, it's still totally acceptable to recap 2011 at this point because nothing has happened in 2012 yet.  No albums of note have been released, nor have any movies, and there won't be anything worth talking about entertainment wise for at least a few more weeks.  We're in the doldrums here, people!
So let's just get right to it.  You're going to notice a few things when you look at this list.  A lot of songs were the first songs on their respective records.  Why?  Were bands front-loading their albums with the best shit this year?  I don't know!  Also, a lot of songs mention the "future", probably because it's mysterious and uncertain and deep and stuff.  Then there are lots of songs by boy/girl duos.  Again, no real explanation for it.  But you go, couples!
The first half is after the jump.  The Top 10 will be posted tomorrow!  Happy New Year!!!!!!
20.  "Amor Fati" by Washed Out
The danciest song on Washed Out's debut LP, "Amor Fati" rides an infectious groove underneath Ernest Greene's indecipherable vocals.  As close to a club banger as he's likely to get, it;s sure to put a smile on your face.  Listen here.
19.  "Baby's Arms" by Kurt Vile
The first of many lead-off tracks on this list, Vile introduces himself here amid a gorgeous swirl of acoustic guitar, synth bleeps, and barely-there tambourine.  The whole thing feels like you're inside Kurt Vile's fever dream.  Listen here.
18.  "New Beat" by Toro Y Moi
Maybe the surest thing this year to get a dance party started, the best track off Chaz Bundick's incredible sophomore effort sounds like something straight out of a 70s nightclub.  If you're not still humming that seasick keyboard hook long after the song's over, then I don't think you actually heard it.  Listen here.
17.  "Abducted" by Cults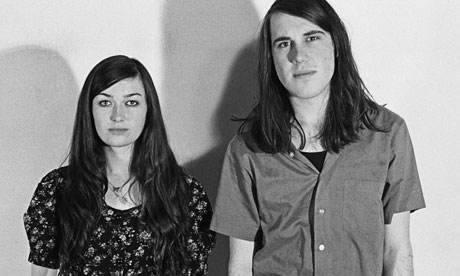 The perfect statement of intent for Cults' debut record, "Abducted" starts lo-fi with just muted guitar and Madeline Follin's voice, before blasting into widescreen a little over thirty seconds in.  Complete with a relentless bassline and disembodied murmurs in the background, all the best Cults had to offer was right here.  Listen here.
16.  "Future Sick" by Neon Indian
My GOD, that opening synth line!  Don't you just wanna like wrap it around you and just fucking live in it!?!?  And that's just the beginning!  The track off this year's Era Extrana that would have fit best on Alan Palomo's debut two years ago, "Future Sick" was this year's sure-fire feel-warm-and-fuzzy-for-the-1980s-even-if-you-weren't-there-song.  Listen here.
15.  "The Shrine/An Argument" by Fleet Foxes
Fleet Foxes' Helplessness Blues had a few multi-part song suites on it, but this one was by far the best.  The most ambitious track yet from the Seattle folk rockers, "Shrine" features everything we love about the band (close harmonies, epic instrumentation, Robin Pecknold's impassioned vocals) plus a healthy dose of prog rock in its structure, and oh yeah that bonkers Braxton-esque saxophone freakout at the end.  Listen here.
14.  "No Future Shock" by TV On The Radio
TV On the Radio finally let loose and rock the fuck out on this cut from their doom-funk romance Nine Types of Light.  Replete with horns, buzzing synths, and all the bells and whistles we've come to expect from a Dave Sitek production, Kyp Malone howls about the shitty state of the world, while making wanna get down at the same time.  And hey, this could end up being the dance anthem of 2012 if one of those Republican yahoos gets elected president ("Do the NO FUTURE!").  Listen here.
13.  "Separator" by Radiohead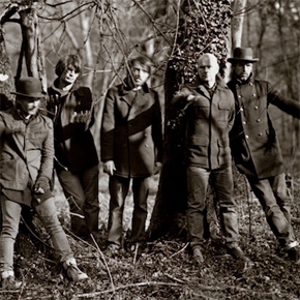 Radiohead sure saved the best for last on this year's The King of Limbs.  "Separator" closes things out on a disarmingly groovy note, with Thom Yorke's angelic voice floating above a dancey drum sample and sick bassline.  After the sometimes frustrating, but ultimately rewarding, firs half of Limbs, "Separator" gives everyone a just a little more hope for the future of rock's greatest band.  Listen here.
12.  "Repatriated" by Handsome Furs
It seems like Dan Boeckner is pathologically incapable of not writing at least one balls-out banger on every record he's a part of.  "Repatriated" is essentially this year's "Radio Kaliningrad."  Boeckner's guitar wails, wife Alexei Perry provides the icy soviet background of synths and drum pads, all of it coming together in perhaps the year's most exhilarating rocker (well, maybe second most exhilarating…..you'll see).  Listen here.
11.  "Reunion" by M83
The year's biggest album, M83's Hurry Up, We're Dreaming, was actually so big that it was hard to narrow down which songs were best.  But, in the end, "Reunion" had to be one of them.  Surely the year's feel good song, if this thing can't bring a smile to your face, then you're officially dead inside.  "Exuberant" doesn't really do this one justice, as Anthony Gonzalez's wordless chorus (or at least I think it's wordless, it's hard to tell) soars over a runaway beat and a veritable wall of instruments.  Try "Reunion" out if you're ever in a bad mood ever.  Listen here.
There you have it, everyone!  Come back tomorrow for the EPIC CONCLUSION!!!
thesaucedbulletin posted this